Clean energy events and more
Seneca Environmental participates in clean energy events, events related to ESG, and more. We either hosted or participated in the events listed below.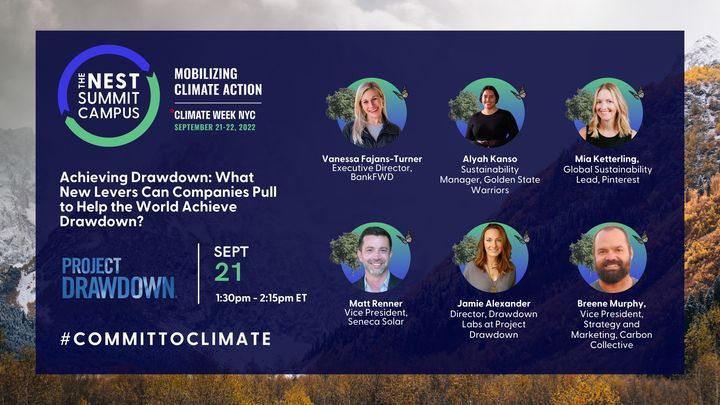 Seneca Environmental Vice President Matt Renner spoke on a panel during Project Drawdown's Nest Summit Campus event Getting Unstuck: How We Accelerate Climate Action.
https://senecaenvironmental.com/wp-content/uploads/2022/08/Climate-week-event-2022.jpeg
405
720
Rosana Francescato
https://senecasolar.com/wp-content/uploads/2023/08/SEV-logo-with-space-around-it.png
Rosana Francescato
2022-08-19 17:07:47
2023-09-06 22:13:45
21 September 2022: The Nest Summit Campus

The US has largely given up on the idea that we can produce solar in our own country, but nonprofit CHERP Solar Works has set out to change this — in a way that promotes equity and justice.
https://senecaenvironmental.com/wp-content/uploads/2022/07/Cherp-solar.jpg
743
1122
Rosana Francescato
https://senecasolar.com/wp-content/uploads/2023/08/SEV-logo-with-space-around-it.png
Rosana Francescato
2022-07-06 22:28:01
2023-09-06 22:18:08
Webinar on 11 August 2022: Let's fix the solar supply issue with distributed solar factories for underserved communities